It's not always easy to sell to an investor, property owner, developer or build-to-renters on a building that is yet to exist. However, 3D interior renderings for pre-leasing allow them to see how all spaces will come together once the dust settles.
Previously, interior designers and other professionals used simple sketches and 2D images to convey their ideas. These tools aren't efficient when you need to stand out in the crowd or have the edge over your competitors. Currently, one of the best ways to present your designs and ideas to your existing and potential clients is through 3D interior renderings.
3D floor plans and 3D renderings help interested parties understand the future space, allowing them to view detailed images and imagine tangible possibilities.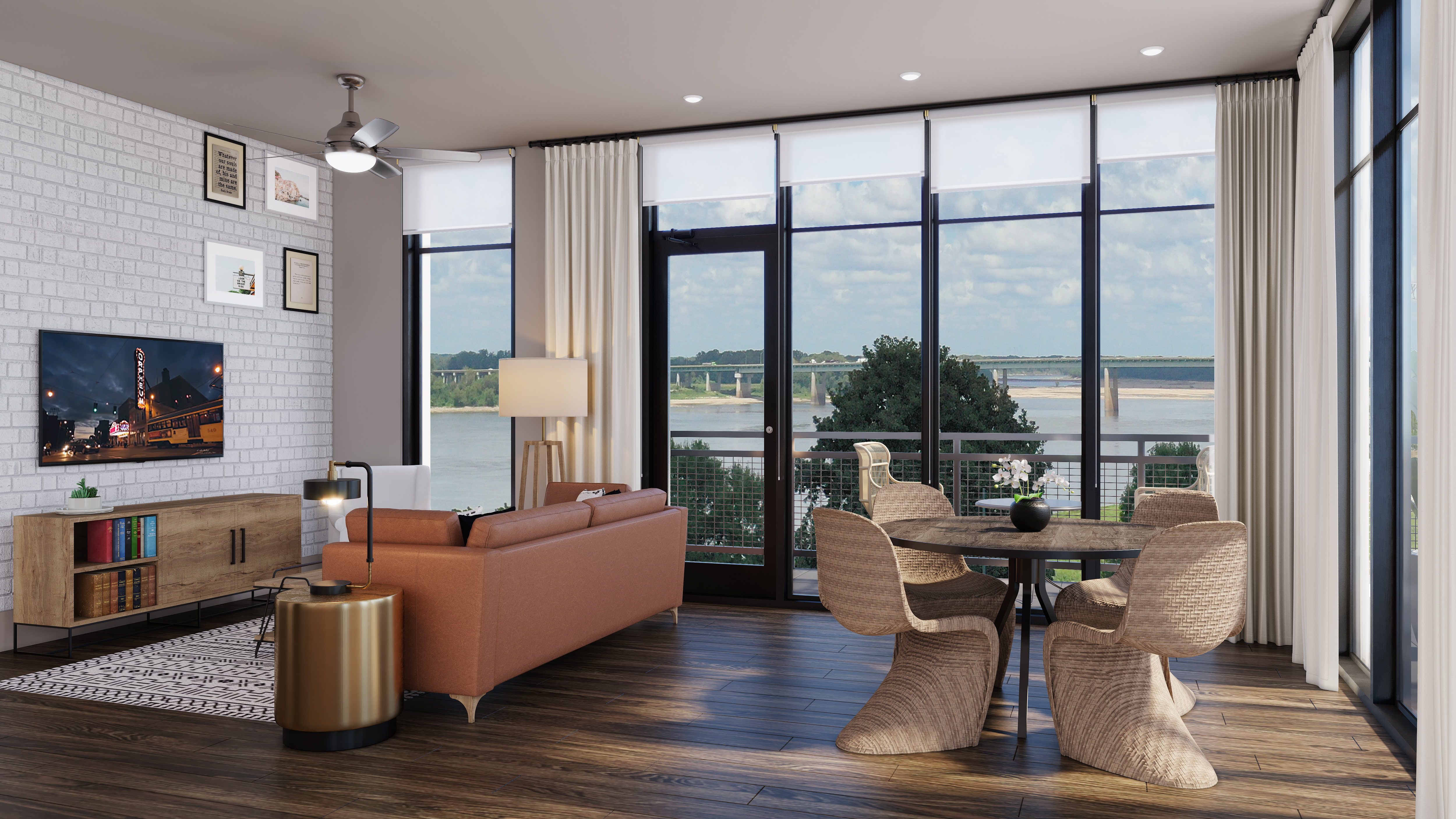 So, What Even Is 3D Rendering?
3D rendering is created by taking multiple 2D images or animations of a scene and stacking them together to create a realistic photo using computer software. These images allow a better understanding of the space than simple 2D images can, showcasing textures and highlighting depths. The captivating visuals give viewers a more emotional experience and understand what they could do with the space and how it will feel to live there.
The Wow Factor
3D interior renderings for pre-leases are becoming a critical asset for architects, interior designers, developers and build-to-renters. These professionals can help their clients better understand their projects by presenting their ideas for the space via 3D photorealistic visuals. Letting the images tell the story can make the "sales" process far more impactful and easier. These renderings can also be used as assets in marketing campaigns or on websites as social media videos, billboard visuals and cut scenes during interviews to aid pre-leasing efforts.
Historically, architects and interior designers have worked mainly with two tools to deliver their project ideas: interior watercolor renderings and mood board presentations. These assets can include information for retailers and suppliers. Through these deliverables, end-users can review, revise or approve project designs. Adding 3D interior renderings to the mix expands the architects' or designers' toolbox and vastly improves the client's review process.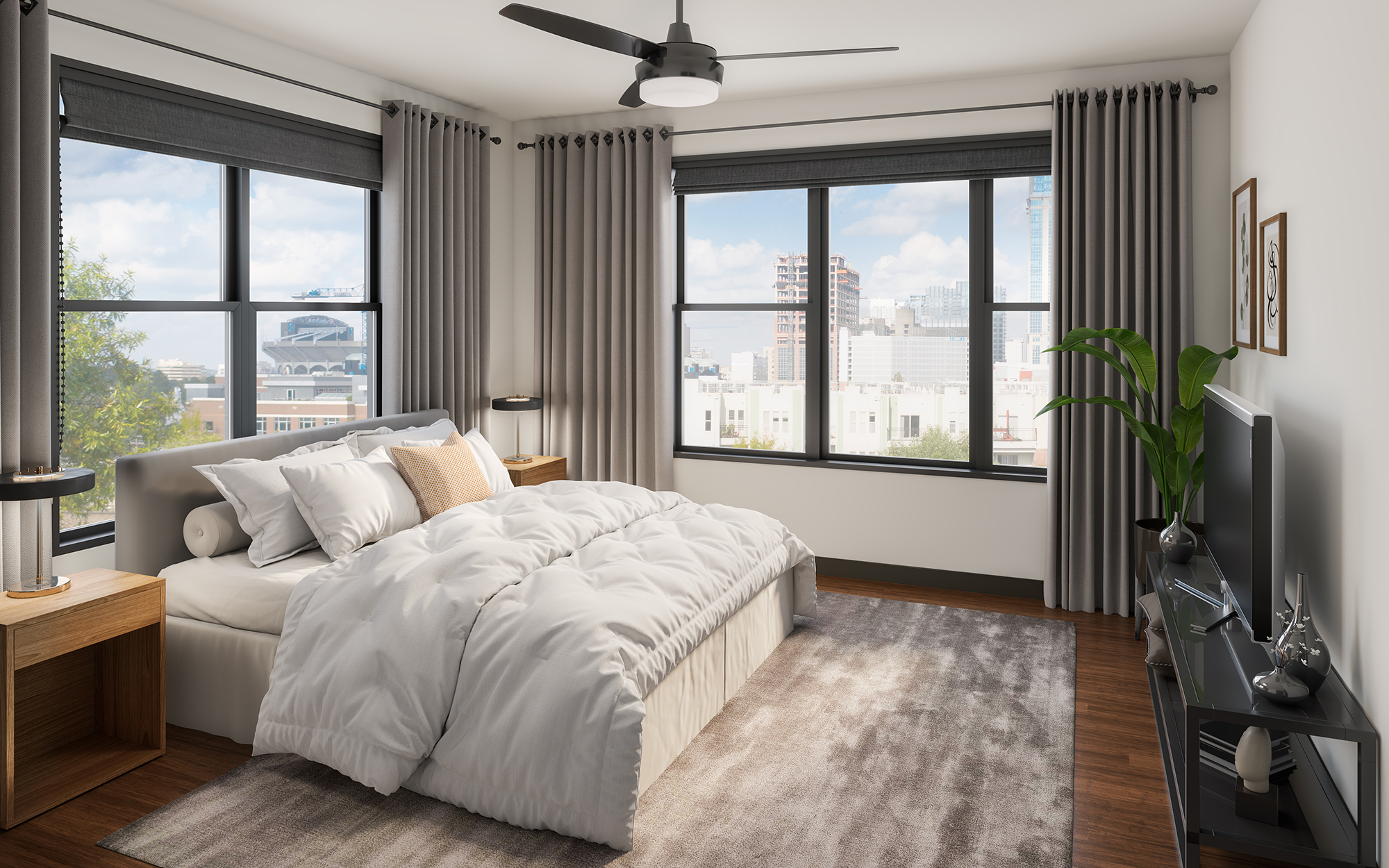 3D Interior Renderings Are Growing in Popularity
Because everyone wants to demonstrate their design ideas as efficiently and beautifully as possible to the clients, they are turning to 3D interior renderings to show off their spaces. Companies without a strategy or understanding of how 3D renderings work, end up overspending because of excessive amendments, time delays and other factors. This includes some businesses that already have in-house 3D teams. Outsourcing the 3D visualization process can bring higher quality and faster turnaround times.
If you are looking to show off the unique beauty of a new building project or property, reach out to us to talk about 3D interior renderings for pre-lease. Contact us today to launch a sales pitch or promotion that genuinely resonates.
Build Your Own Photorealistic Visuals with MaxWave3D
At MaxWave3D, we strive to exceed all of your expectations, giving your agency enough time and talent to fulfill every project efficiently. Not only are we experienced in the creation of digital assets, but we also help you integrate these assets into your presentations, websites, social media and other marketing channels.