When it comes to selling properties and pitching to investors, first impressions matter. One of the key factors that can make or break a sale is the visual presentation of the property. High-quality renderings or visuals are crucial for creating an impactful sales pitch for a property.
Here are five reasons attention-grabbing visuals are vital when creating a sales pitch for a multi-family property.
1. High Quality Renderings Create a Positive First Marketing Impression
The first thing that potential buyers or tenants will see when they come across a property listing are the visuals. If the visuals are low-quality or unappealing, potential buyers are likely to move on to the next property without even considering the features or benefits of the property. High-quality visuals, on the other hand, can create a positive first impression and pique the interest of potential buyers. They help to showcase the best features of the property and make it stand out from the competition.
2. They Communicate Value
High-quality visuals can increase the perceived value of a property. When potential buyers see clear, detailed visuals of a property, they can get a better sense of the space, layout and amenities. This helps them to envision themselves living in the property and to better understand its unique features and benefits. Visuals created with precise attention to detail can also help convey the property's quality, showing details that make it appear more upscale and desirable.
3. They Build Trust
When potential buyers or tenants look at property listings, they want to feel confident that the property is worth their time and money. High-quality visuals can help to build trust by providing an accurate representation of the property. If the visuals are blurry, distorted or poorly lit, potential residents may feel skeptical about the property's condition or the seller's intentions. On the other hand, sharp, comprehensive 3D photorealistic images can show that the seller is invested in presenting the property in the best possible light and is committed to transparency.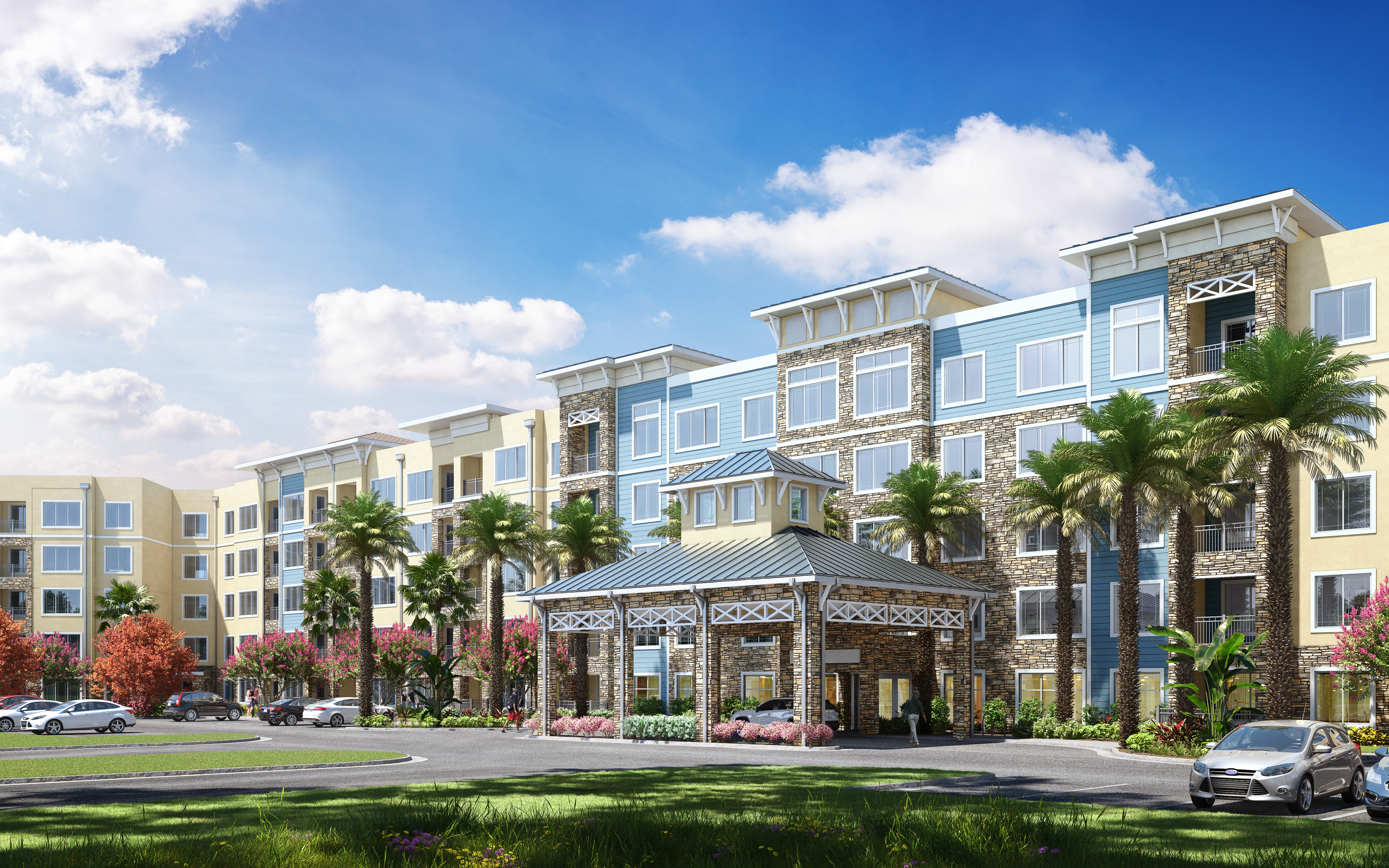 4. They Help Sell the Lifestyle
When potential residents are looking for a new home, they're not just looking for a place to sleep and eat. They're looking for a lifestyle. High-quality visuals can help to promote a lifestyle by showcasing the property's unique features and amenities. For example, renderings of a luxurious swimming pool or a gourmet kitchen can help to create a sense of excitement and desire in potential buyers. Images of the surrounding neighborhood and community can highlight the benefits of living in the area.
5. They Can Increase Exposure and Leave a Lasting Impression
In today's digital age, most potential buyers or tenants start their search for a new property online. This means that the quality of the visuals can significantly impact the property's exposure. Images that are eye-catching are more likely to be shared and reposted on social media and other online platforms, increasing the property's visibility and potential reach. This can attract a larger pool of potential residents and increase the chances of a successful sale or lease.
High-quality visuals can help create a lasting impression on potential buyers and make your property more memorable. This can lead to more word-of-mouth referrals and ultimately, a quicker sale.
Add High-Quality Renderings to Your Campaigns
3D photorealistic renderings, animations and 360 virtual reality tours are a crucial part of creating a successful sales pitch for a property. Return on investment for these types of visual assets is consistently favorable.
Build Your Own Photorealistic Visuals with MaxWave3D
At MaxWave3D, we strive to exceed all of your expectations, giving your agency enough time and talent to fulfill every project efficiently. Not only are we experienced in the creation of digital assets, but we also help you integrate these assets into your presentations, websites, social media and other marketing channels.